I was not a widow when I wrote Once Upon A Christmas. So much I did not know then about facing life on my own. Now I find the heart knew things that my mind did not, and I captured widowhood well with Olivia Pritchett. Still, I don't have quite the gumption Olivia displays. I've little doubt that is one reason I love her so–I created her with attributes I would wish to have myself. I've little doubt that is a large part of why any of us read fiction. In fiction we can be and do things far beyond ourselves. I think fiction is inspiring in that way. Well, at least fiction that reflects the highest we have in any of us.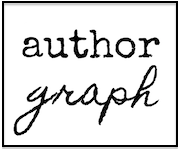 Once Upon A Christmas is just fun and sweet and a good way to rest yourself from pressures of the season. I was thrilled to enjoy reading it after years of being forgotten. First published in the 1993 Harlequin Historical Christmas anthology, copies are long gone. I'm delighted to have it offered again in ebook. Get yourself a cup of Christmas tea and give it a read.
God bless us everyone!
Once Upon A Christmas, by Curtiss Ann Matlock
Upon arriving on the rough Texas Frontier, with her two sons and a trunk full of dreams for a new life, Olivia Pritchett discovers the man she was to marry has died. The prospect of the long trip back from where she came, to make her boys spend Christmas traveling, is too painful to face. With all her strength, she prevails upon her fiancé's partner to allow her and her boys to see the place where they had pinned all their hopes, and to be able to spend at least Christmas at the ranch that was to be her home.
Monroe Locket wants no part of a widow-woman mail-order bride, nor her snot-nosed boys. He can't manage to deny her, however, and nothing he does seems to daunt her. Olivia is one determined woman, who makes biscuits better than any two angels trying hard in heaven, and who manages to bring Christmas right along with her.